Welcome
Welcome to the website of the Amersham and Chesham Bois Choral Society (Amchor). In here you will find details of who we are, what we do and how to join us if you are interested in singing or hearing some of the most beautiful and lastingly popular music in the world. We are committed to bringing an appreciation and love of this music to as wide an audience as we can.
Why do we sing?
Well for one thing we enjoy it. Singing some of the best music ever composed, either in a rehearsal or at a concert, is an uplifting experience. You only have to look at the faces of a choir after a successful performance to see its effect. Not only that, it is a very healthy exercise – singing is good for you. Recently published research has shown that there are beneficial physical effects of singing in a choir that make it as good for you as performing yoga.
William Byrd's Eight Reasons for Singing:-
It is a knowledge easely taught and quickly learned, where there is a good Master and an apt Scoller.
The exercise of singing is delightfull to Nature and good to preserve the health of Man.
It doth strengthen all parts of the brest, and doth open the pipes.
It is a singular good remedie for stammering in the speech.
It is the best meanes to procure a perfect pronunciation, and to make a good Orator.
It is the onely way to know where Nature hath bestowed the benefit of a good voyce; which guift is so rare as there is not one among a thousand that hath it; and in many that excellent guift is lost because they want Art to express Nature.
There is not any Musicke of Instruments whatsoever comparable to that which is made of the voyces of men, where the voyces are good and the same well sorted and ordered.
The better the voyce is, the meter it is to honour and serve God therewith; and the voyce of man is chiefely to be employed to that ende.
Since singing is so good a thing,
I wish all men would learne to sing.
William Byrd (1543-1623) had a way of putting it. He was one of the earliest of the great English composers. The leading musician of the Elizabethan era, he was a renowned organist and in one of the obituaries that followed his death was described as a "Father of Musicke." He also wrote on music, and in the preface to his Psalmes, Sonnets & Songs, published in 1588, he set down his eight reasons "to perswade every one to learne to sing"
A message from our chairman
May I offer a warm welcome to our website to members both old and new and also to those of you who may be considering joining the choir. I hope you will find all you need within these pages but if not please do feel free to contact a member of the committee using the Contact Us page.

I would like to draw your attention to some of the reasons we, and hopefully will you, enjoy singing in our choir and which are described in more detail elsewhere in the website.

Amchor is a long established friendly choir that strives to promote the finest music across the Chilterns and beyond. We are very keen to engage with the local community and do this in a number of ways:

Our regular performances twice a year of major choral works. For details see our Repetoire page.
We are keen to work with and encourage others involved in music making and our orchestras and soloists are drawn from young musicians during their studies or just entering on their professional careers. For special concerts, like the War Requiem in 2014, we join with local school choirs and music teachers as well as the County Youth Orchestra.
We enhance the enjoyment of music both for ourselves and for our audiences by holding public introductory talks on the works to be sung, delivered by our Musical Director; and offering free voice training to our members, delivered by expert instructors, based on the concert pieces we are rehearsing.

We are looking to attract and nurture new members of all voices and ages to join us and we do our best to ensure that you enjoy your singing with us by providing mentoring and other assistance to get the most enjoyment from your membership. If you are interested in giving us a try I do urge you to look at the rest of this page and then the Joining Us page where you will see more details of how we work and the many ways in which you could 'break yourself in' gently to the amazing world of classical choral music.

Hugh Guilford, Chairman
Where and when do we perform?
Normally our concerts are presented in St Mary's Church Old Amersham but on special occasions we perform in other venues such as the O2, The Royal Albert Hall, Wycombe Swan, and the Aylesbury Waterside Theatre. We have also performed abroad with our 'twin' choirs in Stuart, Florida (the St Lucie Chorale) and Bensheim (Ars Musica).
We perform two concerts each year. Our first session starts in September with rehearsals leading up to a concert in early December. We restart after Christmas and rehearse up to the second concert of the year in early May. There is then a break until we restart again in September.
Where and when do we rehearse?
Our normal venue for rehearsals is generally Amersham Free Church or one of the other local Amersham schools. Rehearsals take place on Mondays at 8 p.m. and last for an hour and forty five minutes. In the week prior to the concert one additional rehearsal takes place on the Thursday and there is a dress rehearsal on the day of the concert from 2 p.m. to 5 p.m. Members are required to attend most rehearsals if they wish to perform in the concerts.
Early in each term our Musical Director presents an evening introduction to the piece of music we are going to perform. This is illustrated with a recording of the piece and gives us the historical context of the composition, information about the composer and an insight into the way in which the harmonies have been constructed.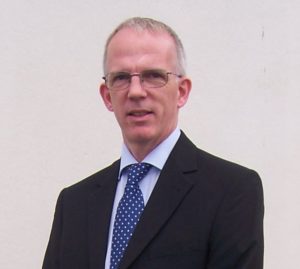 What does it cost?
For the year there is a charge of £110 for a full member or £60 if you wish only to attend rehearsals. Membership for those under 26 is free. If you join the society in mid-session the charge for the first year is half the annual charge. You will also need music which is procured for you by the society. Costs vary for this, usually being in the range £5-£10. There is usually an option to just hire the music and return it after the concert. This is usually cheaper than buying a score.
Concert dress is black full length dress or trousers with long sleeves for ladies with a themed corsage which you will be expected to purchase (cost £6.50).  Concert dress for men is dinner jackets.
What skills do you need?
Well not many really. As long as you can sing a tune and hit a note you will probably be able to join us. The ability to read music is obviously an advantage but is not essential. Many of our members do not read music and there are aids available to assist you in learning the part where you can buy/rent CDs of performances that emphasise the part you are singing so you can learn it. We can provide you with a mentor to sing next to you for a few sessions if that makes you more comfortable and we also run voice training sessions (free) to provide you with the basic singing skills.
Interested? What to do next?
There are several ways to make contact with us. You could come to a concert and to see what happens at the business end of a session. Alternatively pop along to a rehearsal and make yourself known to the Musical Director or ask for a member of the committee and then you can try before you buy by coming to a few rehearsals to see if it suits you.
Calendar
This calendar shows the dates of all our activities; rehearsals, concerts, social events, voice training days and anything else members need to have in their diaries.